A MARVELLOUS MOLLUSC
Our abalone live and feed from the pristine environment of the Tasmanian ocean. Not only is it a culinary delicacy with remarkable taste, it also has some unique qualities and nutritious benefits.
AMAZING ABALONE
Our abalone (Blacklip and Greenlip) are caught from cold and clean oceanic waters with seaweed in abundance for the wild abalone to feed on, resulting in succulent and tasty abalone, but it's not all about the flavour. Working with these fascinating sea snails everyday, means we have learnt a lot of special things about our Australian wild-caught abalone. One of the most distinguishing features of our Australian abalone is its size, abalone shells can grow up to twenty centimetres! The shells have a beautiful irridescence on the inside and their blood is a luminescent blue!
USING EVERY PART OF THE ABALONE
We honour our abalone by ensuring that we use every part, and have no unnecessary waste in our processes.

PRESERVNG ABALONE FOR LONG LIFE
Keep our abalone for those future special occasions, we use traditional drying techniques and vacuum pack products to preserve for long life.

THE OTHER BITS
Abalone guts: The abalone guts are removed during processing, these are highly prized by chefs to enhance dish flavours.

Abalone blood: Research is currently being undertaken to understand the use and benefits of abalone blood.

Abalone shells: Traditionally used in Chinese medicines, but also used in jewellery and serving ware.
BEAUTIFUL INSIDE AND OUT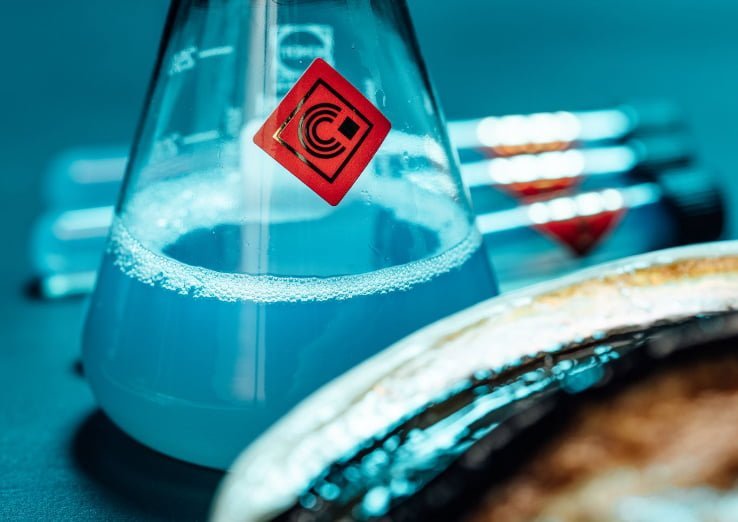 LIKE THE OCEAN ON THE INSIDE
Did you know abalone blood is luminescent and blue colour?
Research is currently being undertaken to understand where there are any anti-viral properties to the blood of our Blacklip abalone.
EXQUISITE ON THE OUTSIDE
Abalone shells are traditionally used in Chinese medicines to help treat a range of health issues.
The thick inner layer of the shell is composed of nacre (mother-of-pearl), which is highly iridescent, with beautiful changeable colours making the shell attractive as jewellery, decorative objects, and as a source of mother-of-pearl.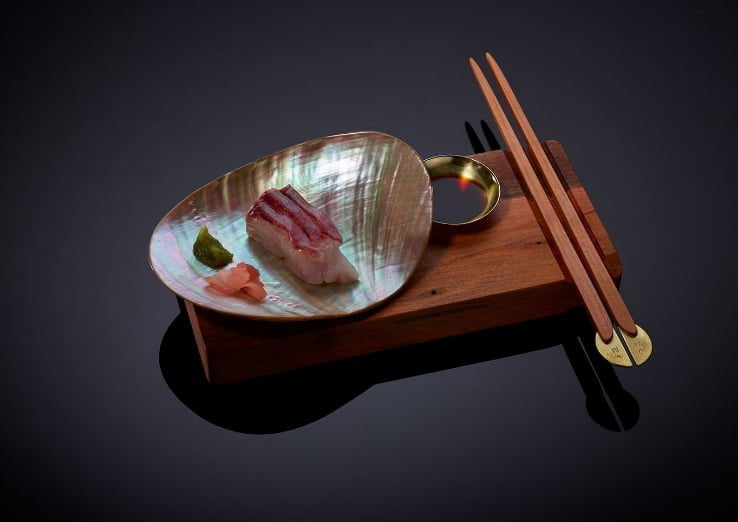 Abalone is highly prized by some of the best chefs around the world, playing a central role in superior seafood recipes.
A great choice for health conscious consumers
Abalone is high in protein and low in fat and cholesterol. Wild Australian abalone is a good source of:
Protein – a nutrient needed by the human body for growth and maintenance.
Docosahexaenoic acid (DHA), an OMEGA 3 fatty acid – a primary structural component of human brain tissue, sperm, testicles and the retina (eye).
Phosphate – protects blood systemic acid/base balance, acts as a temporary store and transport mechanism for energy and helps in activating catalytic proteins.
Magnesium – helps maintain normal muscle and nerve function, keeps heart rhythm steady, supports a healthy immune system, and keeps bones strong.
Vitamin E – a fat-soluble vitamin, which acts as an antioxidant.
Iron is important in transporting oxygen in the blood, which is essential in providing energy for everyday life.
Selenium – an antioxidant that assists in the activity of the thyroid hormone, it is also beneficial for the immune system.
Iodine – helps the metabolism.
This nutritional information about Australian Wild Abalone® was sourced from the "Australian Seafood Compositional Profile Study" which was conducted by the South Australian Research and Development Institute on behalf of the Australian Seafood Cooperative Research Centre.